The Loyalty of the New York Sports Fan
There is little doubt that New York City is home to the nation's most loyal and long-suffering sports fans. Their loyalty is evidenced by supporting their teams even when they are treated with disdain by the management. Where else do you find a team consistently filling every seat even after abandoning a publicly-owned stadium for one in another state?
Sure, there was outrage; even a move to have the franchise remove the "NY" logo from team helmets. But after years of a fait accompli, fans returned albeit with bruised feelings.
New York fans are famous for their unwavering support. Where else could a team go through years of the worst seasons in professional baseball and yet draw annual attendances often greater than those of teams playing in the World Series?
Fans rooted for the Mets with no thought of wearing bags over their heads; instead they drew banners and paraded them around the stadium.
Nor did they cease backing players going through their worst struggles; as was made famous when a pastor exhorted his flock to "go home and pray for Gil Hodges" when that player was mired in a dreadful batting slump. Even in summer heat you can count on finding a loyal New York fan wearing her LOFT summer outfit bought with a Groupon promo code at the stadium watching her team play instead of sitting in an air-conditioned sports bar.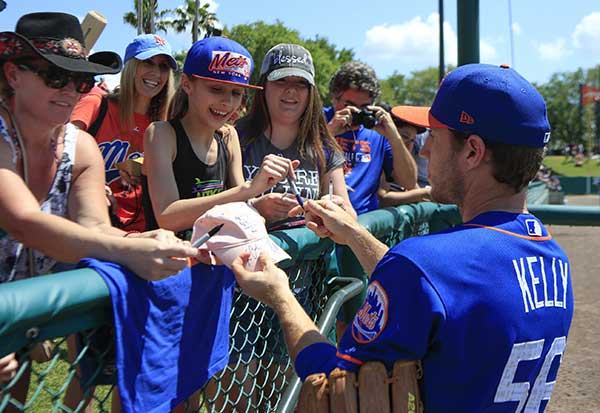 New Yorkers are also noted for their willingness to accept and support change; Branch Rickey knew that Brooklyn was the one place where the desegregation of professional baseball would be warmly met as long as fans were guaranteed quality play. Even the nation's capital couldn't guarantee such an atmosphere for Jackie Robinson.
Many historians believe it could not have succeeded in any other city in America. And this leads to an interesting observation; that New York's sports environment has made a significant contribution to the nation's overall social fabric and history. It's unique character made it possible for persons who might never have had the opportunity to have impacts far greater than their individual athletic abilities.